Hire Senior Drupal Developers within 24 Hours
For those seeking to hire a Drupal developer, it's important to be aware of certain factors. CloudDevs consists of over 8000+ professionals, including Drupal Web Developers.
Within this community, you will find a multitude of roles such as Front-end Developers, Back-end Developers, DevOps Engineers, QA Engineers, Project Managers, UX/Designers, Technical Architects, and Product Owners.
The real task lies in narrowing down your options, pinpointing specific skills within these roles, and matching them to your organization's unique needs, whether for short-term projects or long-term engagements. This process is similar to when you're looking to hire a developer for cloud-related work.
With a 7 day risk free trial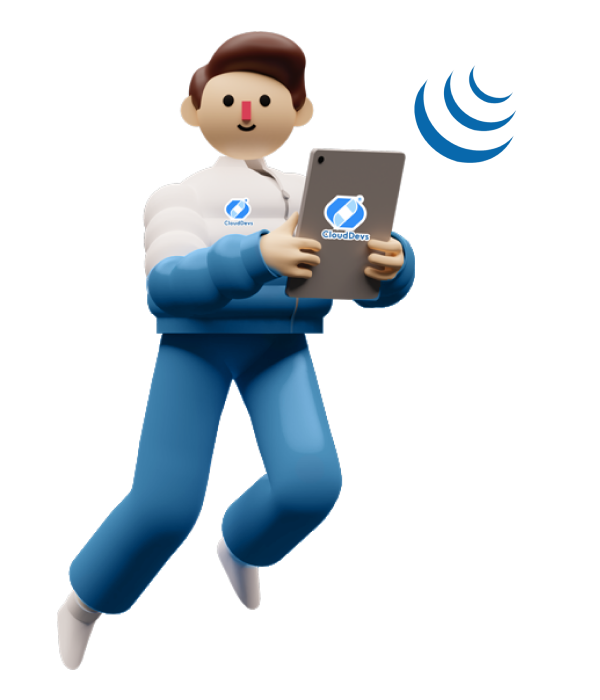 Our Drupal Developers
Our top talents come from world leading companies
How to Hire Drupal Developers
through CloudDevs?
3 easy steps to hire Drupal developers in 24 hours
Step 1

Connect
Get on a call and tell us what you're looking for. A good understanding of your needs will help us find you the right talent match.
Step 2

Get Matched
A couple of shortlisted talent profiles presented to you in 24 hours. You may have a call and interview the talent matches yourself.
Step 3

Start Trial
Sign off on the contract and jump-start your project with a 7-day free trial. Coordinate with your talent via your own Slack Workspace.
What is Drupal?
Drupal is a free and open-source Content Management System (CMS) that empowers users to efficiently organize, manage, and publish their digital content. This dynamic platform is constructed within PHP-based environments and operates under the GNU (General Public License), granting individuals the freedom to download and distribute it widely. Notably, Drupal finds applications across a vast spectrum of websites, ranging from the official WhiteHouse.gov and the World Economic Forum to prestigious institutions like Stanford University and Examiner.com. 
With its flexible architecture and robust features, Drupal continues to be a popular choice for diverse online endeavors. Whether it's the seamless organization of content, effective management of digital resources, or the streamlined process of content publication, Drupal stands out as a versatile solution embraced by millions worldwide.
Things to consider when hiring a Drupal developer in 2023
Drupal development is more than just coding. It also requires a deep understanding of the Drupal platform and experience with Drupal websites. Communication skills are essential for Drupal developers. They need to be able to communicate effectively with you and the team, especially if the developers are located elsewhere. Attention to detail is important in Drupal development. A Drupal website is created taking into account a variety of factors, and a developer who does not pay attention to these details will not be able to collaborate effectively with you and your team. Problem-solving skills are also essential for Drupal developers. They need to be able to identify and fix problems quickly and effectively.
Drupal developers should be able to work well in a team. They need to be able to give and receive feedback, and they should be able to get along with everyone on the team. Drupal developers should have the technical skills and experience to develop Drupal modules and create custom themes. They should also have experience with the type of Drupal websites that you need.
Acquia certification is a good way to verify a developer's technical knowledge and ability. It is the best way to assess a developer's understanding of front-end and back-end development principles, site architecture, and fundamental web concepts.
Some of the additional factors to look for in a Drupal developer includes;
A good understanding of the Drupal community and its resources.

The ability to work independently and as part of a team.

A commitment to quality and attention to detail.

A willingness to learn and grow.
Do companies still use Drupal?
While Drupal is well-suited for compact development teams, its versatility extends further through its built-in API and continued reliance on the widely used PHP programming language.
As indicated on Drupal's official website, numerous universities and government agencies opt for Drupal as their preferred CMS. This preference can largely be attributed to Drupal's strong security features, which ensure the safeguarding of sensitive data.
Moreover, Drupal isn't confined to the academic and governmental sectors; it's also embraced by major corporations. Industry giants such as The Economist, Timex, RedHat, and London Gatwick Airport employ Drupal for their digital platforms. This demonstrates the platform's scalability and adaptability to meet the demands of even the largest enterprises.
In essence, Drupal's appeal lies in its dual nature – equally capable of catering to smaller development teams while providing the extensibility and security needed by prominent organizations across various sectors.
Is Drupal worth learning in 2023?
In the year 2019, Drupal experienced a continuous evolution, progressing from version 8.6.5 and advancing through multiple patches to reach version 8.6.48. These patches encompassed a range of bug fixes, security enhancements, and improvements to the product's functionality. Notably, during October 2019 alone, these updates were downloaded more than 3 million times, and it's worth noting that this figure excludes downloads from all sources.
In the realm of software and web frameworks, a decrease in the number of downloads often signifies a decline. However, when examining Drupal's recent updates, a different picture emerges. Their data indicates that the number of downloads per update has remained relatively stable, consistently hovering around the 1 million mark. This consistent level of engagement and adoption suggests that Drupal's user base remains active and invested in the platform.
In essence, despite the fluid landscape of software development, Drupal has demonstrated its resilience and ongoing relevance by maintaining a substantial level of adoption and engagement throughout its series of updates in 2019.
Drupal vs. WordPress: Which is better?
W
ordPress and Drupal are both content management systems (CMS). They allow you to create and manage all of your website's content without knowing how to code. Thus, WordPress is the most popular CMS in the world, powering over 43% of all websites. It is known for being easy to use and customize, even for beginners. Drupal is a more complex Content Management System designed for larger and more complex websites. It offers more features and flexibility than WordPress, but it is also more difficult to learn and use.
Some of the most well-known websites that use WordPress include Whitehouse.gov, Sony Mobile, and the University of Washington. Hence, some of the most well-known websites that use Drupal include the University of Colorado, the State of Colorado, and NASA.gov. WordPress and Drupal have grown in popularity over the years, but WordPress is still the clear market leader.
Comparing Drupal with WordPress, it is noteworthy that Drupal is less popular than WordPress, and Drupal is more complex and difficult to use, unlike WordPress. However, when you compare WordPress with Drupal, WordPress has fewer features and is less flexible than Drupal. Both WordPress and Drupal are free and open-source, and Drupal requires more technical expertise to use. 
Ultimately, the best Content Management System for you will depend on your specific needs and requirements. WordPress is a good choice if you are looking for a simple and easy-to-use CMS for a small or personal website. If you need a more complex and flexible CMS for a large or enterprise website, then Drupal is a better option.
What are the advantages of Drupal?
Drupal is a free and open-source CMS that can compete with other similar products such as Joomla and WordPress. The fact that it is free allows it to be accessible to a wider audience. Additionally, the system code is open, which means that users can modify it according to their needs.
Drupal was originally developed with the idea that mainly professionals will be using it. This focus on professional webmasters distinguishes Drupal from its major competitors. With the help of Drupal, web developers have the ability to create resources, neglecting the difference between complex and original designs. This significantly distinguishes Drupal from its main CMS-free competition, which cannot boast this ability to create complex designs.
Drupal has a built-in caching system that makes it faster than other CMSs. It also has a rich set of modules that can be improved and extended by adding additional modules. The presence of built-in queries, forums, and multi-blogs makes any project created with the help of Drupal get a good start.
Drupal has increased protection so it does not break down easily, unlike its free competitors. Although there are more fans of Joomla and WordPress, Drupal has a large number of professional programmers in its online community.
The above-mentioned advantages allow comfortable working with the structure and content of the site easily and quickly adapted and possibilities of CMS coding for specific needs of the customer site, and then extending and supplementing them. If you create sites on Drupal you will experience the full potential of a website.
Why do developers use Drupal over other web development frameworks?
Developers often opt for Drupal as their web development framework due to its unique advantages. One key factor is its exceptional flexibility, which enables the creation of diverse websites, from straightforward blogs to intricate e-commerce platforms. This flexibility allows developers to tailor their solutions to specific project requirements. Another factor is Drupal's modular architecture, which empowers developers to swiftly build and customize features using pre-built modules. This modularity not only saves time but also promotes efficient development practices.
The thriving community and ecosystem surrounding Drupal also make it an appealing choice. The platform boasts a robust community of developers who contribute to its growth, security, and availability of resources like themes, modules, and documentation. This collective effort ensures that Drupal remains up-to-date and well-supported. Additionally, Drupal's prowess in content management sets it apart, making it ideal for websites that demand frequent content updates and intricate editorial workflows. The platform's intuitive content management capabilities enhance the developer and user experience alike.
Scalability, security, and customization further solidify Drupal's position in the developer landscape. Its ability to handle high-traffic websites and tools for performance optimization makes it suitable for projects with growth potential. Drupal's strong security track record instills confidence in developers and clients, particularly for websites that prioritize safeguarding user data. Moreover, its customization options, including the creation of custom content types, fields, and views, empower developers to craft tailored solutions that precisely match their clients' needs. These strengths, combined with its open-source nature, cost-effectiveness, and integration capabilities, position Drupal as a compelling choice for web development, though the selection of a framework ultimately hinges on the specific project requirements and developer expertise.
Websites that use Drupal development
Drupal, a widely adopted free and open-source Content Management System (CMS), has gained popularity across diverse sectors including global enterprises, non-governmental organizations (NGOs), higher education institutions, and government bodies. Its application extends to constructing intricate, content-rich websites for these entities. This preference can be attributed to Drupal's capabilities such as Multilingual and Multi-Site support, seamless integration with third-party tools and marketing technology (MarTech), robust security measures, and the ability to scale effectively. These factors collectively establish Drupal as the default choice for many enterprises.
Several notable organizations exemplify Drupal's extensive usage and benefits including;
NASA: The prominent US federal space agency, NASA, relies on Drupal to power its primary website, offering information about space exploration, research projects, and related news. Drupal's backend prowess enables NASA to efficiently manage and share content.

UNESCO: As a specialized United Nations agency focused on education, science, culture, and communication, UNESCO employs Drupal to manage its vast daily content requirements, aiding its global mission.

Grammy: The renowned Grammy Awards organization, which celebrates excellence in the music industry, runs its website on Drupal, utilizing its features to engage with music enthusiasts worldwide.

Advanced Micro Devices Inc.: A leader in developing computer processors and technologies, AMD employs Drupal to maintain a robust online presence, harnessing Drupal's flexible and scalable features.

Warner Media: A significant player in mass media and entertainment, Warner Media utilizes Drupal for its parent company, Time Warner's, website, providing an engaging platform for audiences.

Nokia: The long-standing mobile phone manufacturer, Nokia, relies on Drupal for its website, ensuring up-to-date information on achievements and developments.

Tesla Motors: Tesla, a renowned electric vehicle and clean energy company, benefits from Drupal's capabilities to manage the frequent release of news and updates, facilitating the efficient handling of substantial content volumes.
These examples showcase how Drupal's versatility and strengths cater to the needs of diverse organizations across various industries, enabling them to create engaging and informative online platforms.
What's the cost of hiring Drupal developers?
Implementing a Drupal website, even without the need for custom development, involves establishing templates and system components that align with the intended information structure. The level of complexity directly influences the associated expenses, where higher complexity corresponds to increased costs. A website with numerous content types and intricate content creation processes will be more expensive than a simpler site with fewer content types and workflows. It's crucial to have well-defined requirements and a solid grasp of the CMS technology to ensure cost-effective investment.
A standard Drupal project, when requiring minimal custom development, typically spans around 6-8 weeks (approximately $30,000 to $40,000). In contrast, a project with substantial custom development, complex workflows, and numerous content types could exceed $100,000. To gauge project costs effectively, it's recommended that clients conduct preliminary research before approaching a development company. Having a clear understanding of your requirements, possessing design resources, and establishing a realistic budget empowers you to pose pertinent questions, address queries from developers, and make informed decisions regarding the project's progression.
What are the roles and responsibilities of a Drupal developer?
Website Development: Create and maintain websites using Drupal.

Front-End Development: Implement designs with HTML, CSS, and JS.

Theme and Module: Customize themes, and develop modules for new features.

Database Management: Design and manage website databases.

Backend Development: Code server-side logic using PHP.

Performance and Security: Optimize performance and ensure security.

Integration: Integrate third-party modules and APIs.

Testing and QA: Test and debug for functionality and compatibility.

Collaboration: Work with teams and clients for successful projects.

Learning: Stay updated with Drupal and web trends.

Documentation: Provide clear code and process documentation.
How to hire a Drupal developer?
When hiring a Drupal developer with specific expertise such as government projects, Drupal Commerce, and migration skills, it is essential to begin by defining the role's responsibilities and project requirements clearly. Emphasize precise responsibilities, like building government-oriented sites, integrating Drupal Commerce, and executing seamless migrations. To foster effective collaboration, maintain transparency by openly sharing project goals, constraints, and timelines. Verify expertise by seeking evidence of past achievements in government compliance, Drupal Commerce, and migration. Collaboration should extend to working harmoniously with various team members and stakeholders. 
Prioritize candidates who exhibit continuous learning and adaptation, staying updated with evolving Drupal trends and regulations. Stress the significance of thorough documentation, including code explanations and migration logs, as well as regular progress reporting to ensure project transparency and success. In essence, a well-defined role, precise project requirements, transparent collaboration, verified expertise, effective teamwork, continuous learning, meticulous documentation, and regular reporting are the cornerstones of hiring the right Drupal developer for your project, resulting in a harmonious partnership aligned with project objectives.
Drupal FAQs
Drupal offers numerous benefits as a powerful Content Management System (CMS): It provides robust scalability, enabling websites to grow with ease; its open-source nature encourages a vibrant community and constant innovation; and its modular architecture empowers customization, ensuring tailored solutions for diverse needs.
WordPress has gained widespread popularity for its user-friendly interface and extensive plugin ecosystem, making it a favored choice for smaller websites and blogs. However, Drupal maintains its significance for complex and highly customized projects due to its advanced flexibility, scalability, and security features. The choice between WordPress and Drupal depends on project requirements and complexity.
To discover top remote Drupal developers, delve into reputable platforms like GitHub, Stack Overflow, and LinkedIn, where developers frequently exhibit their skills. Explore dedicated job boards and freelance platforms such as Upwork and Toptal. If you are seeking a vetted group of proficient Drupal developers, consider CloudDevs from Latam—an excellent choice that grants access to seasoned professionals for your remote development requirements.
According to Drupal's official directory, there are over 39,000 modules and 2,500 themes available. However, if you only consider modules that are compatible with Drupal, the number of modules drops to 4,000+ and the number of themes drops to 250.
Becoming a Drupal developer typically requires a strong foundation in web development technologies like HTML, CSS, and PHP. Proficiency in Drupal's architecture, theming, module development, and version control such as Git is crucial. Familiarity with databases, and front-end frameworks, and a dedication to continuous learning in the evolving Drupal ecosystem are also essential for success in this role.
Opting to hire Drupal developers through CloudDevs offers a strategic advantage for your development requirements. Our platform facilitates the engagement of dedicated Drupal developers from Latam, providing skilled resources at a competitive rate ranging from $45 to $70 per hour, tailored to your time zone. Notably, we stand out by providing a distinctive seven-day trial period, ensuring your complete satisfaction. Should the selected developer not meet your expectations, you have the flexibility to choose another developer or request a refund. Moreover, CloudDevs offers a convenient pay-as-you-go option, enabling you to establish weekly contracts without obligatory commitments. This adaptable approach to hiring aligns seamlessly with the demands of your Drupal projects.
Hire Your Ideal Drupal Developer Today!
Outline your needs and secure a top-tier Drupal developer from our exclusive talent pool of over 8000+ professionals within less than 24 hours.