Hire Our Vetted Elite Latin American Remote Developers
Work with hand selected and rigorously vetted Elite Latin American remote talent, assigned to you in 24 hours.
Do you have what it takes to be a CloudDevs talent ? Apply here
---
Our Talents
Hire Latin American developers from our elite talent pool that has served world-leading organizations.
Ignacio

Javascript engineer Ex-Evernote

As a Tech Lead, I have 2 years of experience leading teams and 10 years of industry experience. I am responsible for defining, developing, and shaping products and features to meet expected

Read More

ReactJS

JavaScript

NodeJS

GraphQL

CSS

HTML5

Apollo GraphQL

Microservices

Electron

React Native

Redux

TypeScript

REST APIs

MongoDB

Cristian

Senior Engineer Ring.com

As an experienced software engineer, ReactJS is my forte, and I have leveraged it to deliver exceptional results during my time at Ring.com. I'm also skilled in Python and JavaScript, and enthusiastic about cloud computing.

Read More

ReactJS

PostgreSQL

AWS

Go-lang

Backbone.js

EventMachine

Angular.js

Sinatra

HTML

CSS

JavaScript

Ruby

Ruby on Rails

Giovane

Senior engineer Carta

Giovane is a Brazilian software engineer with 8+ years of experience, specializing in frontend development using ReactJS. He has worked on large-scale projects for companies such as Carta, and is passionate about creating

Read More

ReactJS

Javascript

Flex

Java

Ruby

Python

Elixir

Backbone

Hibernate

Django

Bootstrap

AngularJS

Vue.js

Amazon AWS

Vincent

Senior engineer Spotify

Currently, Vincent's primary focus is on React.js. He is excited about the opportunities that React.js offers for building dynamic, interactive web applications and is constantly

Read More

ReactJS

Java

SQL

JavaScript

AngularJS

jQuery

Spring

Hibernate

Maven

Eclipse

Jenkins

JIRA
CloudDevs difference
Pay only for the time the job takes
We charge a transparent rate of $45-70/ hour when you hire Latin American developers though CloudDevs. Hiring our elite, time-zone matched talents will save you 60% to 50% in cost compared to hiring a developer locally or through other alternatives.
CHECK OUT OUR PODCAST
FounderStory Podcast by CloudDevs
Looking to hire top-tier software developers for your next project?
Latin America has become a hotbed of talent and innovation with its booming tech industry and a growing number of highly-skilled developers. Expand your remote talent search and hire Latin American developers through CloudDevs today.
Whether you're looking for front-end developers, back-end developers, or full-stack engineers, at the CloudDevs talent pool, we have them all. Not only are our highly skilled and knowledgeable talents are recognized for their strong work ethic, cultural adaptability, and proficiency in English.
So why limit your search to local talent?
Contact us today to learn more about how to hire Latin American developers and let us help you build a successful development team.
Tell Us What You Need
Let us know your development needs. A consultant will reach out to you match with a perfect fit from our pool of highly skilled Latin American developers and designers.
Tell us the primary skill/s that you are looking for

Also any specific soft skill/s that you are after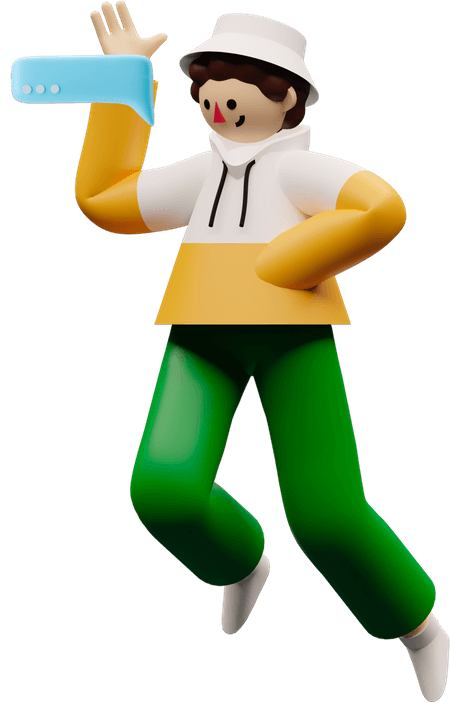 Perfect Fit
We'll assign you with a talent or team of Latin America's best talents based on your needs!
Get the shortlisted candidates profiles in your inbox within 24 hours

Get on an introductory call and interview your chosen talents

Find and hire Latin American developers that fits into your niche & commitment requirements – Part time/Full time

Start Your Risk-free Trial!
Hire Latin American developers within 24 hours and start working with your assigned talent via a dedicated Slack workspace!
Your dedicated Slack workspace

All talents come with a 7 day risk free trial period

Most of our engagements start under 24 hours!

Assemble your remote tech team with elite developers from Latin America
Hire Latin American Developers through CloudDevs, to accelerate your development processes, meet your business goals, and stay ahead of the competition.
Additionally, with our growing pool of time-zone aligned pre-vetted Latin American developers who are familiar with US-based work cultures, you can enjoy a seamless talent integration with your in-house team, without the need for additional training or support.
---
Why choose CloudDevs
CloudDevs' Elite Pool of Latin American Developers has delivered talents to a wide range of clients from start-ups to Fortune 500 companies.
"CloudDevs was a great choice for us as we found the whole project from selecting a developer through to final product was very easy and straightforward. "
"If you need to hire Latin American developers that are highly skilled, but you don't have time or money to waste while focusing on your business growth, CloudDevs is the best choice!"
"Best talent I have ever found and Best freelancing out there. I was surprised by their very accessible prices and more gladly surprised by the high quality of their talent."