Upwork alternatives
9 Best Upwork alternatives for Hiring Remote Freelancers in 2023
Top Upwork Alternatives for Hiring Freelancers
Upwork came into prominence over a decade ago when it was formed by merging the older talent platforms oDesk and Elance, and it soon became one of the go-to online marketplaces for talent the world over. The platform offers millions of freelancers in a host of varying fields and skillsets to choose from and is to date considered by recruiters and hiring managers as one of the most popular players in the freelance job market.

With the immense talent base they have on offer, it's no surprise that there is price competition among the freelancers at the platform as Upwork freelancers always compete in order to get the best gigs, and as a result, you are able to find individuals to fit whatever the budget you have at hand.
All this sounds fantastic, doesn't it?
So why should you use an alternative to Upwork?
Here's why:
Upwork does not conduct a vetting process on their talent and hence it's very easy for unqualified individuals to register on the platform.
Due to the huge concentration of sub-par talent in the platform, recruiters have to waste a lot of time going through unworthy applications to find something even remotely relevant.
Even though Upwork has a rating system for their talent, it doesn't necessarily signify the talent's overall skills such as communication and work ethic. Furthermore, the rating system is partial to those that have been with the platform for longer, hence many qualified talents that have joined more recently can get easily overlooked.
It is next to impossible to make a hire for an urgent position as the vetting and screening has to be done by the client themselves.
The success rate of projects is known to be exceptionally low as clients end up making bad hires.
Upwork has seen quite some criticisms due to poor customer support when clients need to resolve concerns and they're also infamous for slow response rates.
Due to the above reasons, we find that more and more clients are veering away from Upwork, towards Upwork competitor platforms that offer freelance talent.
Just have a look at some of Upwork's more recent Trustpilot reviews featured below:




If the above statements are evidence enough and you want to consider an Upwork alternative that offers a better overall experience, then keep reading!
Upwork alternatives that offer a range of services

If you simply want an identical platform to Upwork that functions as a freelance marketplace offering a wide range of freelance talent at low rates with no prior screening, you may want to consider these:

Billing itself as one of the pioneers of online marketplaces for freelance talent worldwide, Fiverr originally offered their services at $5, hence their name! Although since then, this Upwork competitor has grown a great deal, and today you can find pretty much any type of service that's needed, from simple data entry to more complex software engineering services for anything between $5 to $200 per hour within their platform.
What makes Fiverr different from Upwork?
The client is able to post a job or browse through gig offers till they find something that meets their requirement.
The clients can create an account on Fiverr for free and communicate with the talent prior to making an order so they can gauge the fit beforehand.
It is best suited for those that want small tasks completed fast within a limited budget.
It covers a wide range of talent and does not have a specific focus.
Due to its distributed focus and the lack of a screening or vetting procedure, you're unlikely to receive high-quality output through Fiverr hires. However, if you were to discover some capable and reliable talent, it is very likely that you can stick to working with this alternative to Upwork in the future.

Similar to Fiverr and Upwork, Guru is another generic freelancer marketplace that offers all manner of services within its platform. They too do not offer vetted talent, however, there is a large pool of talent to pick from at very cheap prices. As with Fiverr and Upwork, the risks are higher when recruiting through Guru as the likelihood of making bad recruitment is significantly high. Yet it is possible to find a few good talents if you have the time and the patience to sift through the scammers. On the plus side, Guru's customer care has better reviews from clients and it's known to be more reliable than Upwork.
From the given information it is evident that as clients when you hire from sites similar to Upwork that are more generalist and do not guarantee the quality of service, you are taking a huge gamble every time you make recruitment decissions.
If you want to avoid these incumbrances, then the best alternative would be to choose platforms that screen and vet their talent to ensure high standards. It also helps to choose marketplaces that focus on specific areas of talent, as that would limit the number of profiles you'd have to go through to find the right candidates, thereby saving you a tonne of time and energy.
Upwork alternatives that offer niche services
If you are looking for faster and more efficient Upwork competitors to hire top quality talent, then you may want to consider the following alternatives to Upwork based on the type of service you're in need of:
CloudDevs
Developers and Designers
UnicornDev
Developers and Designers
Dribble
Graphics and logo designers and small studios
Credo
SEO consulting, SEO site audits, content marketing, Inbound marketing, Link building, Facebook ads, PPC, Paid social ads, Online reputation management, WordPress development
TextBroker
Writing services
Freelance for Law
Legal freelancer
Let us look at these Upwork alternatives in more detail.
This exclusive platform of vetted developers and designers is highly recommended as one of the top alternatives to Upwork. Unlike other well-known platforms in the same niche, CloudDevs offers some of the most reasonable pricing scales in the market for their highly qualified talent. They charge a flat fee of $40 per hour for all their senior talent which is a highly competitive rate even in Upwork's terms.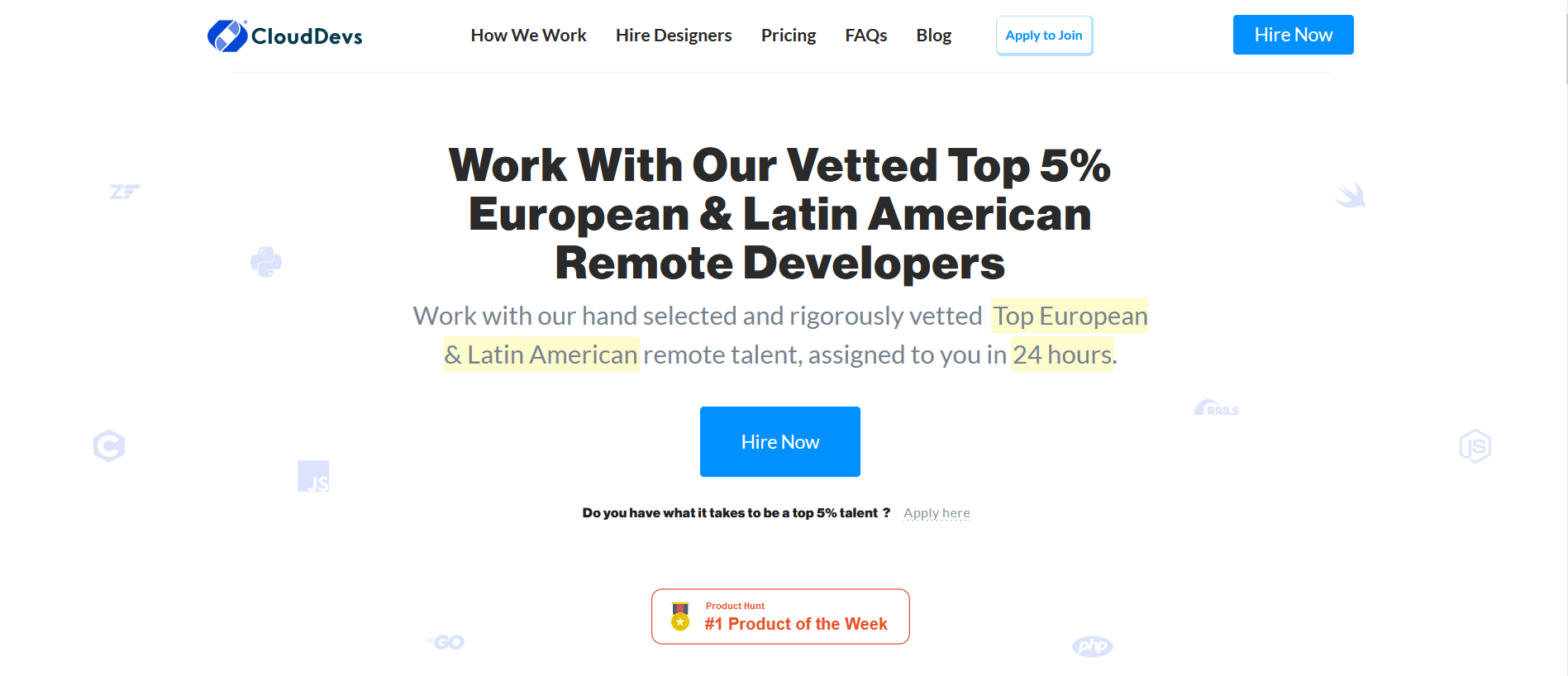 Here's why you should consider CloudDevs as an alternative to Upwork for all your developer and designer needs:
CloudDevs' 8000+ talent pool comprises Elite Senior Developers that are highly vetted and Designers unlike Upwork's millions of non-vetted sub-standard talent base.
CloudDev's talent base is exclusively from the European and Latin American regions, unlike Upwork's globally distributed talent.
Due to their process of carefully selecting each candidate based on their set of skills and talents the company can ensure that they'll find a suitable match for the client in under 24 hours, whereas with Upwork you may have to wait for weeks and even months to make a suitable hire.
CloudDevs assures all their talents are assigned from the same time zone as the client, in order to warrant all communications and delivery of services can be conducted efficiently. The clients are further matched personally to the talent, based on experience, niche and any other requirements. None of which is offered at Upwork.
Unlike Upwork, CloudDevs offers a 14 Day no-risk trial period to guarantee the chosen talent is the right fit for the client. If the client is not fully content, CloudDevs is ready to either immediately replace the talent or to refund the money.
Furthermore, CloudDevs offers a weekly rolling contract with no minimum commitment that allows the client to cancel the project whenever they want.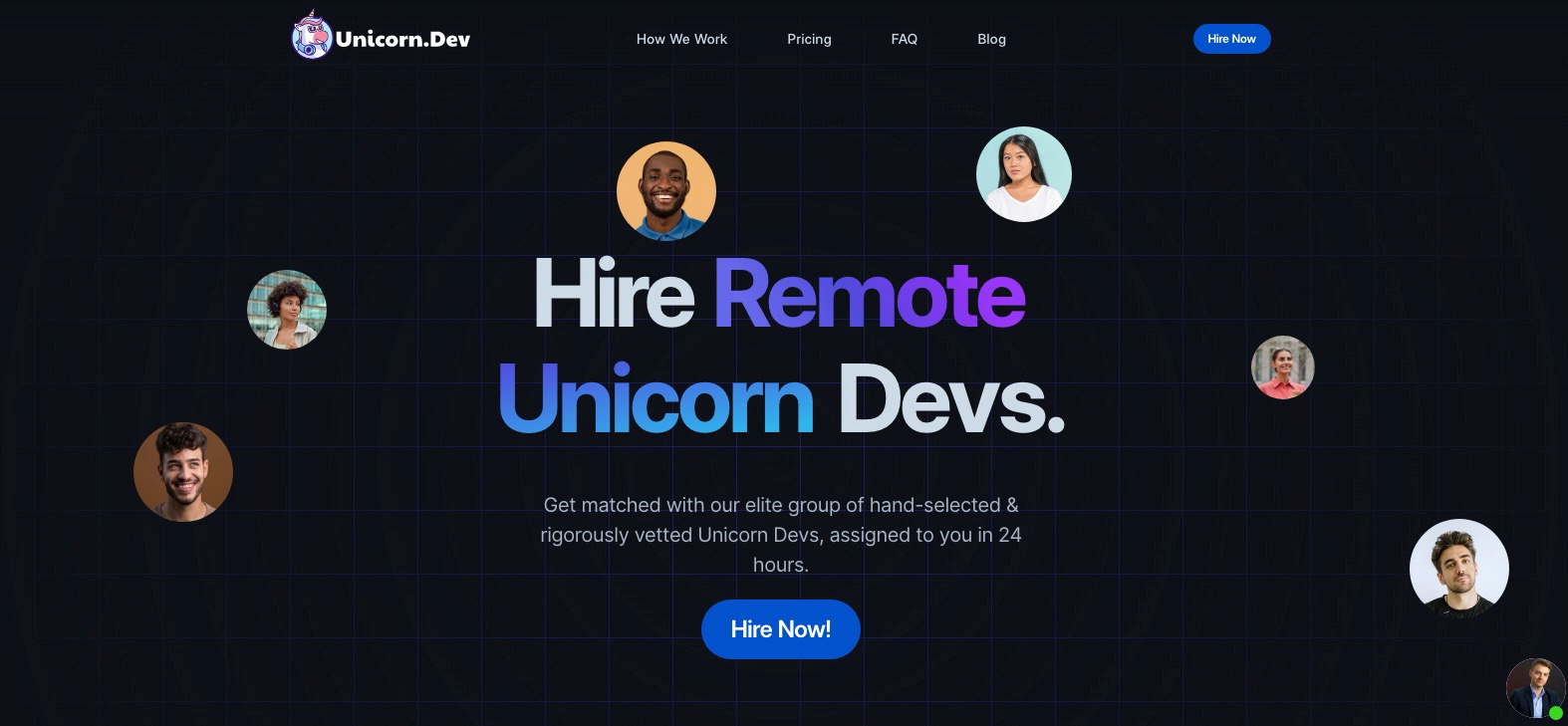 Unicorn.Dev is an exclusive pool of highly vetted, remote developers and designers for hire. This Upwork alternative is specialized in the tech talent niche and is considered one of the most affordable tech talent platforms in the market. Unlike Upwork and most other Upwork competitors, Unicorn.Dev is fully focussed on the quality of talent and ensures that all its talents are seniors with a minimum of 5 years of work experience in their specialities. In addition, Unicorn.Dev talents have to undergo 5 stages of screening and vetting in order to enter the exclusive platform which makes the calibre of their talent stand apart from Upwork.
Here's why you should consider Unicorn.Dev as an alternative to Upwork for your tech talent needs:
Unlike the millions of talents spread across different specialities on Upwork, Unicorn.Dev offers a more niche-based platform that makes it convenient for clients to hire all their tech talent from one place.
While Unicorn.Dev offers a global talent base similar to that of Upwork, all Unicorn talents are highly vetted and screened which makes them stand apart from the thousands of non-vetted sub-par talent that crowd Upwork's platform.
Unicorn.Dev can provide a talent match within 24 hours due to their existing pre-vetted pool. Unlike sourcing talents through Upwork and other similar Upwork competitors that would require up to 3 or 4 weeks as the client has to conduct the screening and interview processes themselves, having access to Unicorn.Dev's pre-vetted save so much time.
Although Unicorn.Dev presents a global talent pool similar to Upwork, this Upwork alternative provides a 4-hour time-zone overlap for clients with their talent, which makes it easier to collaborate and communicate with their internal teams.
Finally, Unicorn.Dev provides a 1 week-long free trial for the clients with each new tech talent their hire, which is not a possibility through platforms like Upwork and most of its competitors.

Featuring some of the best design talents in the market, Dribble is an Upwork alternative to all things design related. They were previously known as Crew.co, and is an exclusive freelance platform of web/graphics designers and creative talent. While they focus on creating customized apps and websites for businesses, their extensive portfolio has big names like Apple, Airbnb, Shopify, Facebook, SLack and Google among many more.
Here's why you should consider Dribbble as an alternative to Upwork for all your Financial Expert needs:
All freelancers at Dribbble are pre-vetted and hand-picked based on their qualifications in each respective field.
They offer multiple plans and features for the clients to pick from based on their budget and requirements.
Dribbble also offers an option where the clients that do not have the time to sort through applications can directly tap into the most exclusive list of candidates in order to save time.
They provide exceptional customer service and they pride themselves in accompanying the client through each and every step of their journey.

Credo carries over a decade of experience in the online marketing arena and is celebrated for the high standards of service offered. Although they serve the very niche industry of SEO and marketing, they ensure to provide you with any and all services required under their field of expertise with the use of their hand-selected team guiding you through your project.
Here's why you should consider Credo as an alternative to Upwork for all your marketing and SEO needs:
Unlike Upwork, Credo offers you only pre-vetted individuals that are pros within their field of expertise, and they ensure to hand-select a team for you based on your requirements.
They are known for their fast matching (generally within 24 hours) and they provide you with not one but 2 to 3 matches for each job based on your industry, needs, and budget consideration. Each client is provided with an account manager, hence if you need any clarifications or you require a new match, Credo is more than ready to jump in and serve you.
Credo is known to provide exceptional customer service and is available to guide you throughout your project.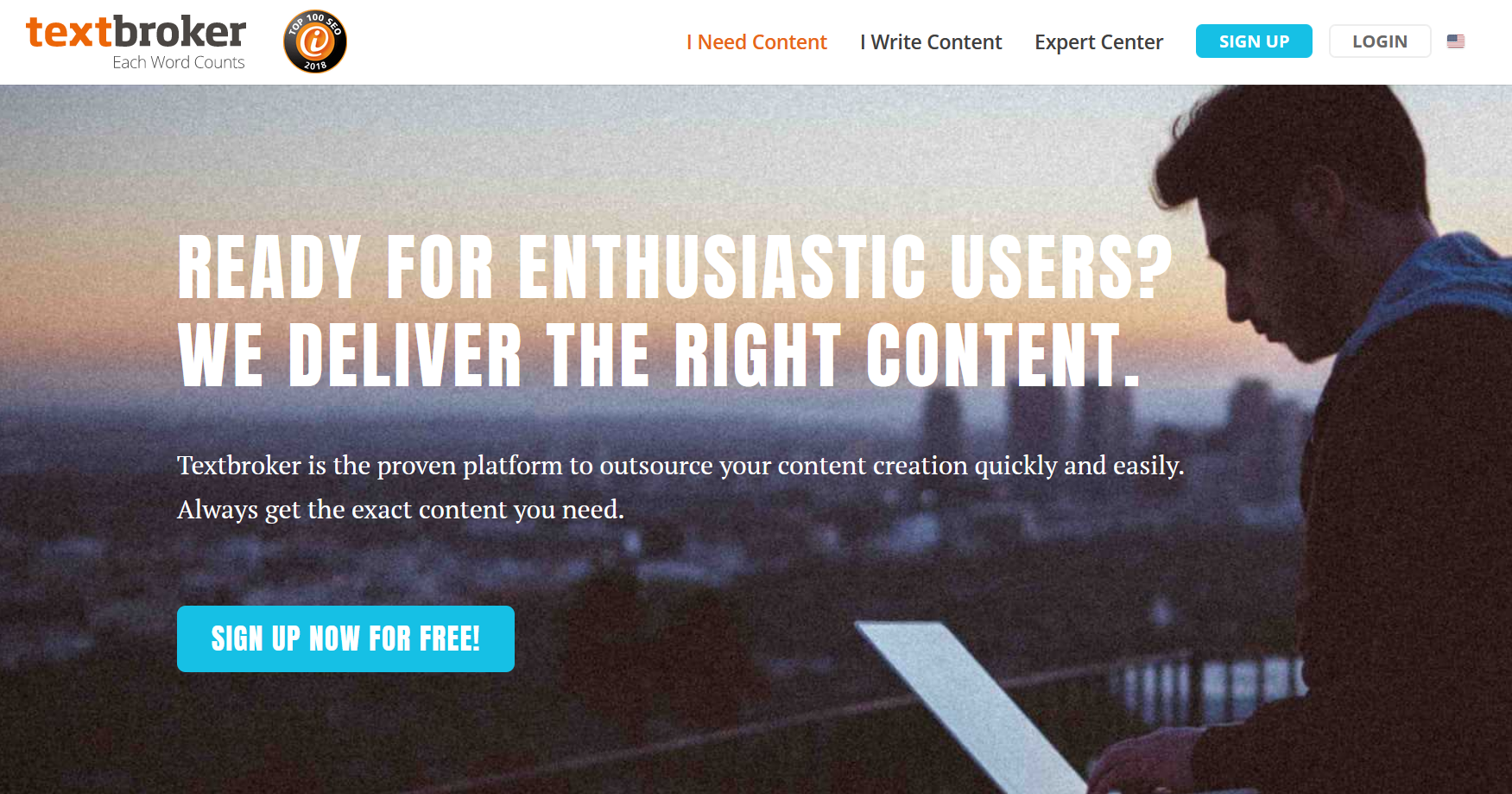 A platform that specializes in providing top-notch freelance writing services, Textbroker as an Upwork alternative to all things writing offers a far superior service.
Here's why you should consider Textbroker as an alternative to Upwork for all your writing needs:
Through Textbroker you have access to a pool of thousands of writers that are categorized based on their skill level.
You get matched to a talent based on your budget and the quality of service you require.
You also have the option of choosing the premium service where the Textbroker team handles your entire operation for you.
The company guarantees that in case the writer assigned to you is unable to complete your task, they'll immediately reassign another writer to ensure your job gets done on time!

Viedit is your go-to freelance platform for all things media. This Upwork alternative offers you some of the best global media editors to pick from for all your media editing requirements.
Here's why you should consider Viedit as an alternative to Upwork for all your writing needs:
Viedit gives you access to a global pool of media editors that offer their services 24/7.
Viedit acts as your trusted third party and offers a money-back guarantee.
You are able to personally get in touch with the editors and discuss your needs before signing on for a project.
Additionally, the freelancers are able to browse the projects posted by the clients and make them an offer.
Ability to browse the extensive verified portfolios of all editors before making the pick.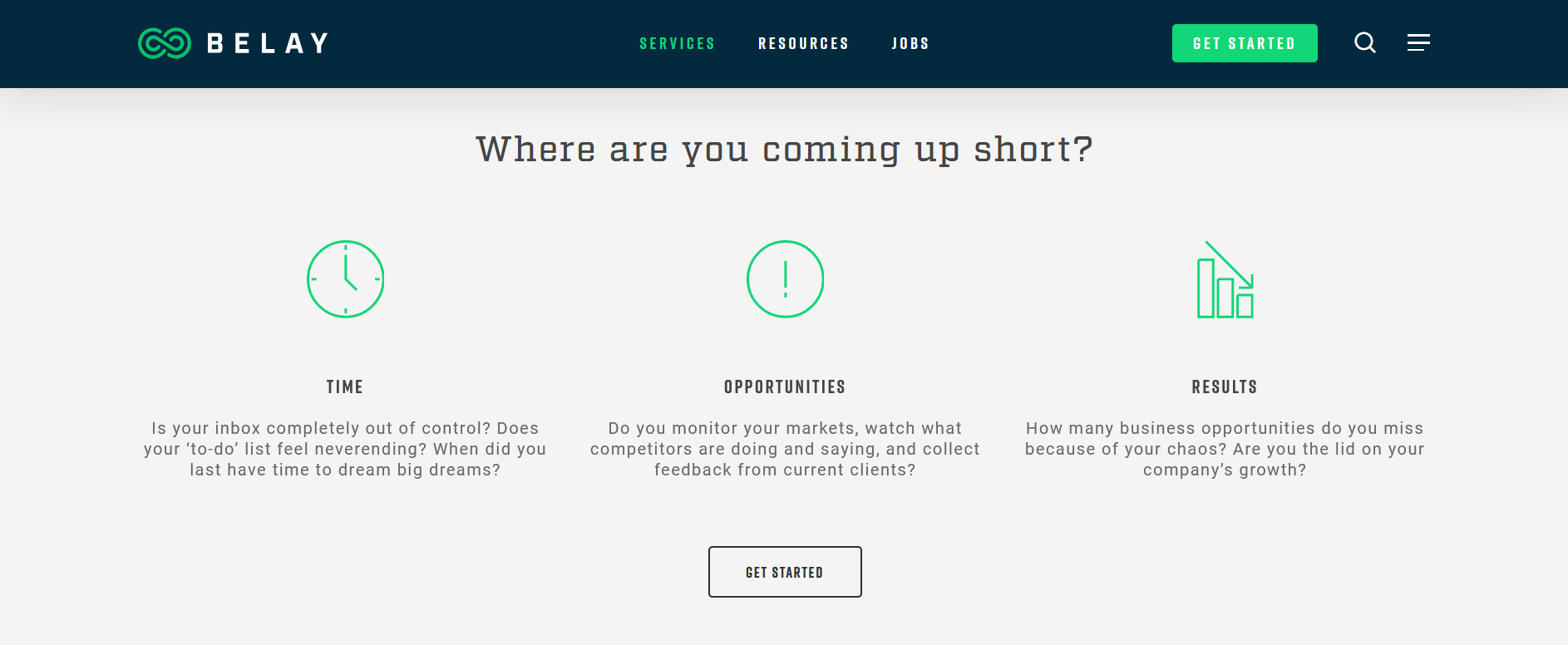 Belay is a one-stop solution for busy entrepreneurs as they offer a fantastic selection of highly qualified virtual assistants that can organize your life. In contrast to Upwork, Belay is highly selective on the individuals that make it to their platform, with only a 4% acceptance rate from all applicants, in order to maintain quality assurance.
Here's why you should consider Belay as an alternative to Upwork for all your writing needs:
All Belay VAs are based in the United States.
The company ensures that all their talent is college-educated with bachelor's degrees or higher educational qualifications.
They are constantly on the lookout for seasoned professionals with a proven track record of offering their services remotely.
Belay conducts excellent customer care services, offering you completed guidance every step of the way.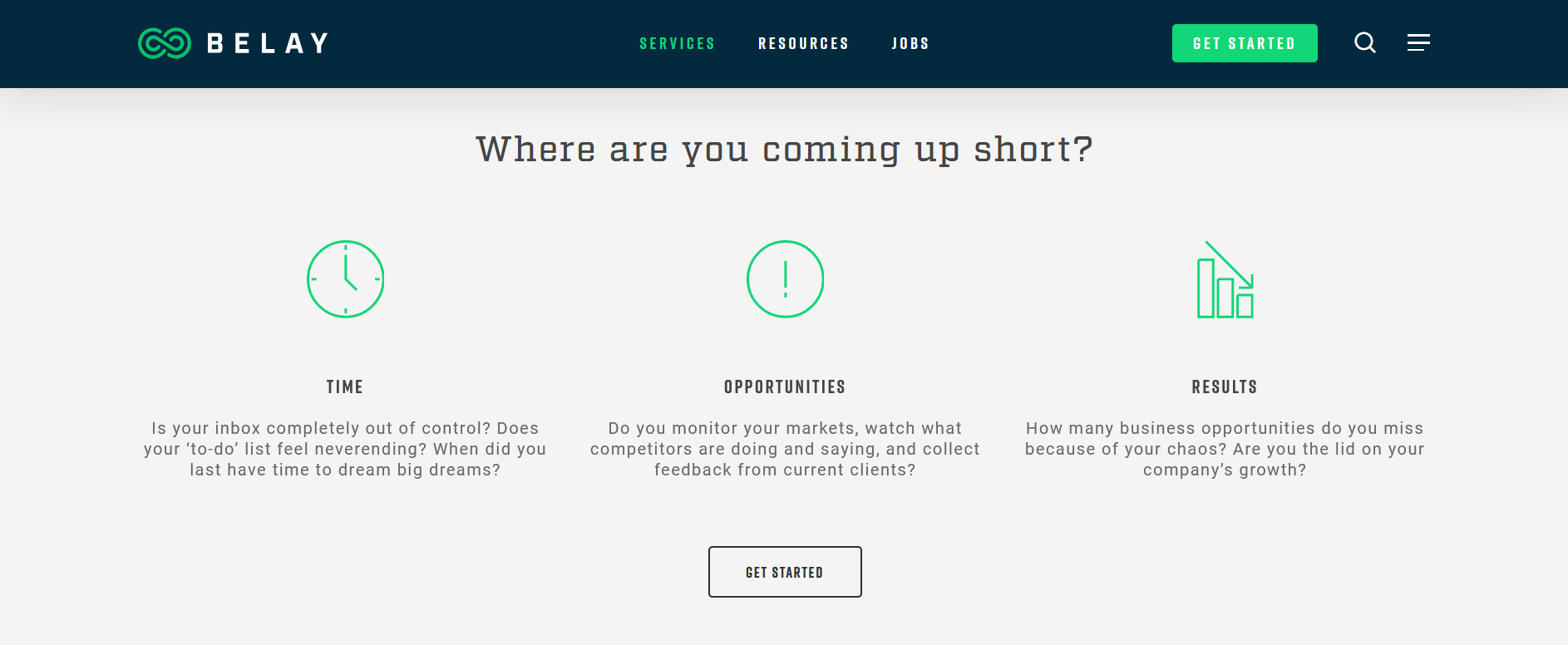 Toptal specializes in offering experienced talent in the fields of software development, design and finance, and their rigorous screening process ensures that only the top 3% of the talent makes it to their premium platform. In contrast to Upwork, Toptal only offers highly-vetted talent that makes them so much more reliable.
Here's why you should consider Toptal as an alternative to Upwork:
Option to hire talent on a full-time, part-time or hourly basis
Risk-free trial period up to 72 hours
Highly vetted and screened talent from multiple timezones
Hiring time at Toptal can vary based on talent availability.


Freelance for law is the top Upwork alternative for those looking to hire high quality, on-demand legal help.
Here's why you should consider Freelance for Law as an alternative to Upwork for all your writing needs:
It takes under a minute to create an account on Freelance For Law as you can easily sign up via email, Linkedin or Google.
Freelance for Law allows you the ability to post your project on their platform for free with full details of requirements and budget.
Receive competitive proposals from potential freelancers immediately after the project is live. You can review their resumes and work history to find someone that falls in line with the work you have at hand.
Finalize your terms with the freelancer you select and you're good to go. You will also be able to set daily, weekly, or specific targets for your requirements.
Without the involvement of a law firm with all their overheads and the cost it comes with, the client gets to set the price with the top-notch freelance attorneys that are able to complete legal projects at a fraction of the cost.

Revenue

$374+ million
Location

Santa Clara, California, USA
Pricing

$8 – $200/ hour
Time

Up to 8 weeks to hire talent
Hire top vetted developers today!