Hire Elite Drupal Developers From Latin Americas
Work with our hand selected and rigorously vetted Top Latin American remote talent, assigned to you in 24 hours.
With a 14 day risk free trial


5 out of 5 stars from 100s of reviews.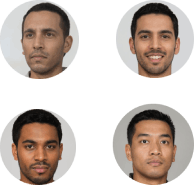 More than 8,000 + Developers and Designers in our pre-vetted pool.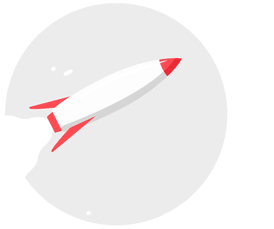 Over $15 million worth of projects completed.
---
What can a freelance Drupal developer do for my business?
Drupal is such a powerful web development platform that one can create some amazing social networking as well as heavy blogging sites. Even news websites and picture based websites can be created with this efficient web development CMS. Drupal helps you build everything from personal blogs to enterprise applications. Thousands of add-on modules and styles allow you to build any site you'll imagine. When you use Drupal for your dream website, you extend the potential of your business.


FAQs
We thoroughly screen our Drupal developers to ensure we only match you with talent of the highest caliber. Of the more than 100,000 people who apply to join our network each year, fewer than 5% make the cut. You'll work with engineering experts (never generalized recruiters or HR reps) to understand your goals, technical needs, and team dynamics. The end result: expert vetted talent from our network, custom matched to fit your business needs.
Depending on availability and how fast you can progress, you could start working with a Drupal developer within 24 hours of signing up.
We make sure that each engagement between you and your Drupal developer begins with a trial period of two weeks. This means that you have time to confirm the engagement will be successful. If you're completely satisfied with the results, we'll bill you for the time and continue the engagement for as long as you'd like. If you're not completely satisfied, you won't be billed. From there, we can either part ways, or we can provide you with another expert who may be a better fit and with whom we will begin a second, no-risk trial.
Hire the perfect Drupal developer today
Provide us with your requirement and get assigned with a Drupal developer from our elite 8000+ pool in under 24 hours!
---
Our Talents
Hire Latin American developers from our elite talent pool that has served world-leading organizations. 
Ignacio

Javascript engineer Ex-Evernote

As a Tech Lead, I have 2 years of experience leading teams and 10 years of industry experience. I am responsible for defining, developing, and shaping products and features to meet expected

Read More

ReactJS

JavaScript

NodeJS

GraphQL

CSS

HTML5

Apollo GraphQL

Microservices

Electron

React Native

Redux

TypeScript

REST APIs

MongoDB

Cristian

Senior Engineer Ring.com

As an experienced software engineer, ReactJS is my forte, and I have leveraged it to deliver exceptional results during my time at Ring.com. I'm also skilled in Python and JavaScript, and enthusiastic about cloud computing.

Read More

ReactJS

PostgreSQL

AWS

Go-lang

Backbone.js

EventMachine

Angular.js

Sinatra

HTML

CSS

JavaScript

Ruby

Ruby on Rails

Giovane

Senior engineer Carta

Giovane is a Brazilian software engineer with 8+ years of experience, specializing in frontend development using ReactJS. He has worked on large-scale projects for companies such as Carta, and is passionate about creating

Read More

ReactJS

Javascript

Flex

Java

Ruby

Python

Elixir

Backbone

Hibernate

Django

Bootstrap

AngularJS

Vue.js

Amazon AWS

Vincent

Senior engineer Spotify

Currently, Vincent's primary focus is on React.js. He is excited about the opportunities that React.js offers for building dynamic, interactive web applications and is constantly

Read More

ReactJS

Java

SQL

JavaScript

AngularJS

jQuery

Spring

Hibernate

Maven

Eclipse

Jenkins

JIRA