Hire Elite Flutter Developers From Latin Americas
Work with our hand selected and rigorously vetted Top Latin American remote talent, assigned to you in 24 hours.
With a 14 day risk free trial


5 out of 5 stars from 100s of reviews.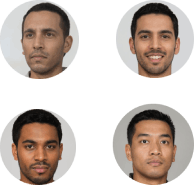 More than 8,000 + Developers and Designers in our pre-vetted pool.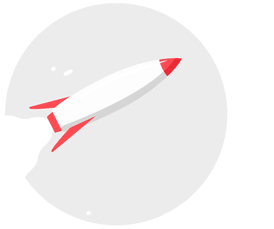 Over $15 million worth of projects completed.
---
What can a freelance Flutter developer do for my business?
Flutter is an expressive, flexible and revolutionary framework to develop beautiful next-gen apps by keeping
codebase single to build and deploy powerful apps. Flutter Is Fast Becoming The Prime Choice Of Cross-Platform App Development.
Using the capabilities of Flutter with the sensible visual appeal of Material Design, we are building digital experiences for our clients' end users to enjoy and return to every day. Hire dedicated Flutter developers from CloudDevs's for native-like and fast development of Android, iOS & Windows mobile apps.

FAQs
We thoroughly screen our Flutter developers to ensure we only match you with talent of the highest caliber. Of the more than 100,000 people who apply to join our network each year, fewer than 5% make the cut. You'll work with engineering experts (never generalized recruiters or HR reps) to understand your goals, technical needs, and team dynamics. The end result: expert vetted talent from our network, custom matched to fit your business needs.
Depending on availability and how fast you can progress, you could start working with a Flutter developer within 24 hours of signing up.
We make sure that each engagement between you and your Flutter developer begins with a trial period of two weeks. This means that you have time to confirm the engagement will be successful. If you're completely satisfied with the results, we'll bill you for the time and continue the engagement for as long as you'd like. If you're not completely satisfied, you won't be billed. From there, we can either part ways, or we can provide you with another expert who may be a better fit and with whom we will begin a second, no-risk trial.
Hire the perfect Flutter developer today
Provide us with your requirement and get assigned with a Flutter developer from our elite 8000+ pool in under 24 hours!
---
Our Talents
Our top talents come from world leading companies 
UI/UX designer with experience working for fortune 100 companies and leading startups.

UI/UX designer with experience working for fortune 100 companies and leading startups.

Senior Android Engineer with 10+ years of experience

Seasoned Javascript Developer with 12 years worth of experience.

Senior iOS engineer with more than a decade worth of industry experience.

Senior iOS engineer with more than a decade worth of industry experience.