Hire Our Vetted Elite Latin American Remote Developers
Work with hand selected and rigorously vetted Elite Latin American remote talent, assigned to you in 24 hours.
Do you have what it takes to be a CloudDevs talent ? Apply here
---
Our Talents
Hire Latin American developers from our elite talent pool that has served world-leading organizations.
Ignacio

Javascript engineer Ex-Evernote

As a Tech Lead, I have 2 years of experience leading teams and 10 years of industry experience. I am responsible for defining, developing, and shaping products and features to meet expected

Read More

ReactJS

JavaScript

NodeJS

GraphQL

CSS

HTML5

Apollo GraphQL

Microservices

Electron

React Native

Redux

TypeScript

REST APIs

MongoDB

Cristian

Senior Engineer Ring.com

As an experienced software engineer, ReactJS is my forte, and I have leveraged it to deliver exceptional results during my time at Ring.com. I'm also skilled in Python and JavaScript, and enthusiastic about cloud computing.

Read More

ReactJS

PostgreSQL

AWS

Go-lang

Backbone.js

EventMachine

Angular.js

Sinatra

HTML

CSS

JavaScript

Ruby

Ruby on Rails

Giovane

Senior engineer Carta

Giovane is a Brazilian software engineer with 8+ years of experience, specializing in frontend development using ReactJS. He has worked on large-scale projects for companies such as Carta, and is passionate about creating

Read More

ReactJS

Javascript

Flex

Java

Ruby

Python

Elixir

Backbone

Hibernate

Django

Bootstrap

AngularJS

Vue.js

Amazon AWS

Vincent

Senior engineer Spotify

Currently, Vincent's primary focus is on React.js. He is excited about the opportunities that React.js offers for building dynamic, interactive web applications and is constantly

Read More

ReactJS

Java

SQL

JavaScript

AngularJS

jQuery

Spring

Hibernate

Maven

Eclipse

Jenkins

JIRA
CloudDevs difference
Pay only for the time the job takes
We charge a transparent rate of $45-70/ hour when you hire Latin American developers though CloudDevs. Hiring our elite, time-zone matched talents will save you 60% to 50% in cost compared to hiring a developer locally or through other alternatives.
Find your talent match
Tell us your requirements
Let's get on a call to discuss your development needs in more detail so we can offer you the best service.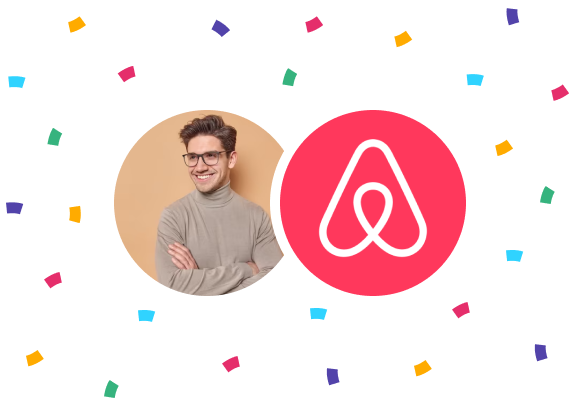 We'll find your perfect fit
Shortlist candidates from our talent pool within 24h. Arrange calls for the perfect match with assigned talents.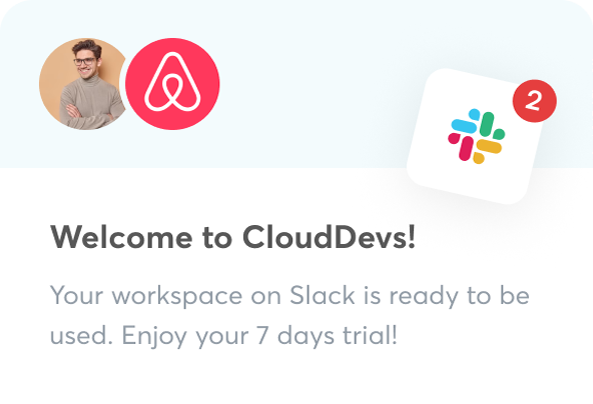 Start your risk-free trial
Hire developers within 24h and start your free trial with your assigned talent via a dedicated Slack workspace!
Three ways to hire with us
Source elite talents to compliment your team
Hire skilled LATAM developers for flexible projects. Access top tech experts, scale effortlessly, and save time and costs. Propel your team's progress with Latin American talent.
Find pre-vetted full-time hires
Hire Latin American developers from our pre-vetted talent pool. Access qualified candidates, save time on recruitment, and ensure high-quality talent acquisition.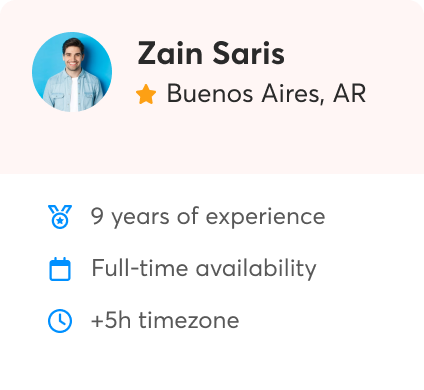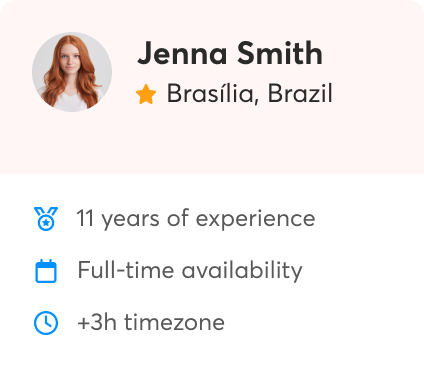 Assemble your tech team from scratch
Building a successful tech team is vital for achieving your goals. While it may seem daunting, it's a crucial step in delivering your vision.
Your team
Currently you have 6 talents on your team
Build your remote tech team
With skilled LATAM developers for projects based on your talent requirements
Why choose us for Latam hires?
Talents assigned in 24 hours
Hire Latin American developers within 24 hours and start working with your new talent via a dedicated Slack workspace!
Timezone matched talents
We offer Latin American talents so you can hire from your own time zone!
Cancel anytime
Pay as you go, rolling weekly contract with no minimum commitment when you hire Latin American developers through CloudDevs!
7 day risk-free guarantee
If you are not happy with your assigned talent, we'll replace them or refund you right away!


Miguel Torres


Mariana Neves


Diego Juan


Irene Correa
Our vetting process
All our talents undergo a 3-step vetting process to ensure top quality services to our clients.
Communication & Personality check
During the initial video call, the candidates' personality is assessed and they're tested on their English language communication skills.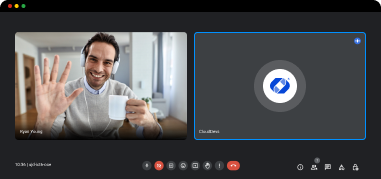 Skills Test
During the second stage of the interview a more detailed technical skills evaluation is conducted based on their specific fields and expertise.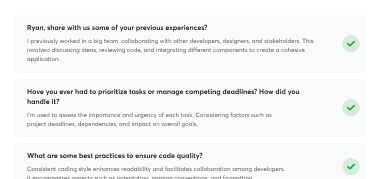 Problem solving challenge
The final stage of vetting involves a live coding challenge to determine the talents' problem solving and critical thinking skills.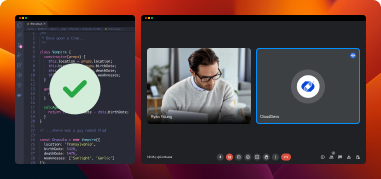 Why do top companies recruit remote talent from Latin America?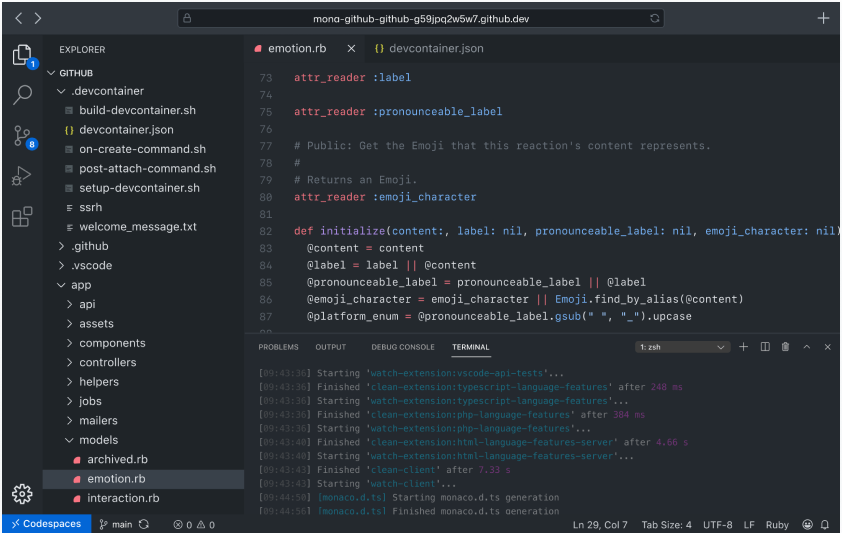 Quality of tech talent
Latin America has a skilled and diverse tech workforce with specialized education in CS, engineering, and IT.
Time zone compatibility
Latin America's time zones align with North America, enabling smooth collaboration between companies in the US, Canada, and the region.
Cultural compatibility
LATAM culture shares similarities with North America, facilitating collaboration and positive working relationships for companies.
Tech infrastructure
Latin America's tech infrastructure, with high-speed internet and startup incubators, supports strong company presence.
Blog
Learn about hiring nearshore developers from LATAM, recent remote talent hiring trends, and insights on hiring remote tech talents in our blog.

Questions to ask before hiring freelance developers
As remote workers, digital nomads face unique challenges. As remote workers, digital nomads face unique challenges…
Read more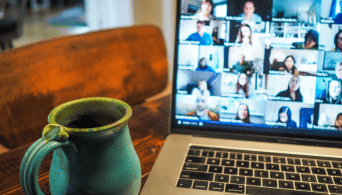 5 essential communications strategies for digital nomads
As remote workers, digital nomads face unique challenges. As remote workers, digital nomads face challenges…
Mar 20th, 2023
Read more
FAQs About Hiring LATAM Developers
Where can I find the best Latin American developers?
The best Latin American developers can be sourced from Brazil, Mexico, Argentina and Peru. You may directly approach a talent agency from any of these nations and locate your talent, interview them and bring them onboard, or you may reach out to a pre-vetted talent platform like CloudDevs that has its own pool of elite, senior developers sourced from the LATAMS to find the best nearshore developers for your organization.
How much does it cost to recruit a developer from Latin America?
The cost of quality LATAM developers range from $40 to $80 per hour based on their level of expertise, seniority and where you hire your talents. For instance, if your were to hire developers from a generic freelancer site, you may find non-vetted talents at $20 per hour. But this would require you to to spend time and resources to screen the talents yourself. If you were to hire through a talent agency, you may need to factor in recruitment fees that can take your cost up to $100 per hour. While a talent marketplace like CloudDevs can offer you fully vetted developers within the range of $40 to $80 per hour.
How long does it take to hire developers from Latin America?
The time it takes to hire developers from Latin America depends on where you choose to hire your talent. For instance, hiring from a LATAM talent agency may take up to 8 weeks as they require more time to locate the right talent and then conduct the talent screening for you. Hiring pre-vetted talents through a platform like CloudDevs on the other hand can be done within 24 hours.
Hire nearshore developers today!
Connect with us to experience personalized assistance tailored to your needs