BigCommerce Functions
How to Streamline Shipping with BigCommerce: Expert Insights & Examples!
BigCommerce, as a leading e-commerce platform, offers an extensive range of shipping and fulfillment options to meet the diverse needs of online businesses. Whether you're a startup looking to simplify your shipping process or an established brand exploring global fulfillment solutions, BigCommerce has a solution tailored for you.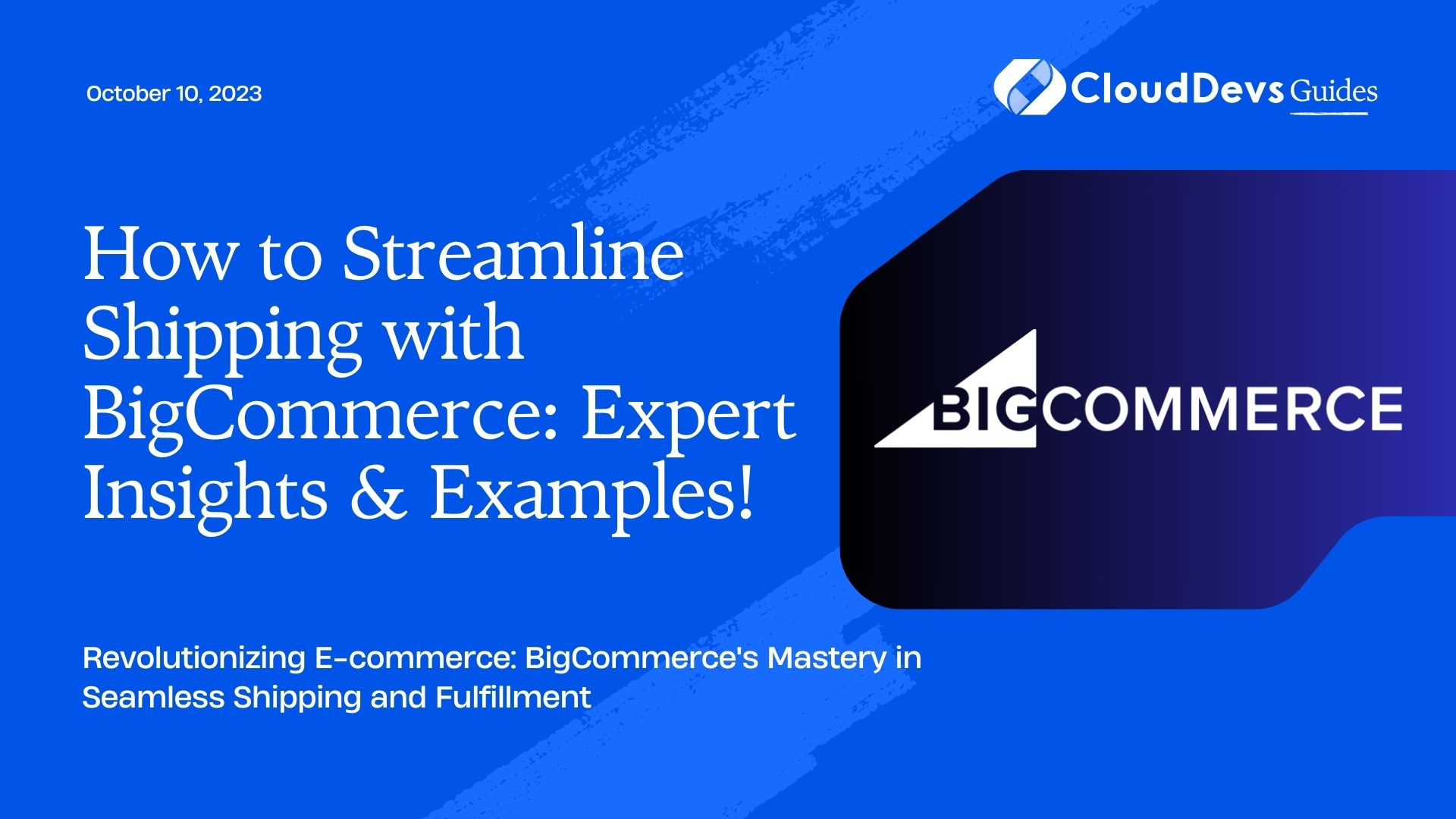 In this blog post, we'll delve deep into the varied shipping and fulfillment options available with BigCommerce, backed by real-world examples to provide a clearer understanding.
1. Inbuilt Shipping Options
Directly integrated into the BigCommerce platform are a variety of shipping tools that allow merchants to provide multiple shipping methods, set up real-time shipping quotes, and more.
Example:
Imagine an online store, "GadgetHub," selling tech accessories. Using BigCommerce's inbuilt shipping tools, they can:
– Set flat-rate shipping for local customers.
– Offer free shipping on orders above $100.
– Get real-time shipping quotes from carriers like USPS, FedEx, and UPS for international customers.
2. ShipperHQ Integration
ShipperHQ offers advanced shipping rate management and allows merchants to control the shipping options and rates displayed to customers.
Example:
Let's consider "EcoWear," a sustainable clothing brand. They might use ShipperHQ to:
– Display LTL freight options for bulk orders.
– Offer in-store pickup for local customers.
– Set up date & time-based delivery slots for special product launches.
3. Multi-carrier Shipping Apps
BigCommerce's App Marketplace has numerous apps that allow integration with multiple carriers, ensuring that customers always get the most optimal shipping rates and options.
Example:
A gourmet chocolate store, "ChocoDelight," could use apps like ShipStation or Easyship to:
– Automatically compare rates across carriers.
– Print shipping labels in bulk.
– Manage and track orders seamlessly.
4. Dropshipping with BigCommerce
For those who don't want to handle inventory, BigCommerce offers integrations with dropshipping providers. This way, products are shipped directly from the supplier to the customer.
Example:
An online store, "HomeDecor Heaven," sells artisanal home decor items sourced from various artisans. They might:
– Use apps like AliExpress Dropshipping or Printful to source and fulfill products.
– Offer a wide range of products without holding inventory.
– Automate order forwarding to suppliers.
5. 3PL (Third-Party Logistics) Integration
BigCommerce can integrate with 3PL providers, which handle storage, packaging, and shipping on behalf of the merchant. It's ideal for businesses looking to outsource their fulfillment operations.
Example:
"SportyGear," a brand selling sportswear, can integrate with a 3PL provider like ShipBob or Fulfillment by Amazon (FBA) to:
– Store inventory in multiple warehouses.
– Offer two-day or next-day shipping options.
– Handle returns and exchanges efficiently.
6. Cross-border Fulfillment Solutions
For brands looking to go global, BigCommerce offers integrations with solutions that help manage duties, taxes, and international shipping.
Example:
A luxury skincare brand, "SkinGlow," aiming to reach international customers, might:
– Use solutions like Flow Commerce or Zonos to calculate accurate duties and taxes at checkout.
– Provide transparent shipping rates and timelines.
– Ensure a smooth customs clearance process.
7. Curbside Pickup and Local Delivery
In the wake of the pandemic, local fulfillment options have become crucial. BigCommerce facilitates easy setup for curbside pickups and local deliveries.
Example:
A local bakery, "Bread & Bites," can leverage BigCommerce to:
– Allow customers to order online and pick up in-store.
– Set up delivery slots for nearby areas.
– Charge local delivery fees based on distance.
8. Subscription Box Fulfillment
Subscription businesses have unique fulfillment needs. With BigCommerce, these brands can offer recurring shipments with ease.
Example:
A monthly book subscription service, "ReadBox," might use BigCommerce to:
– Set up monthly, quarterly, or annual subscription options.
– Manage recurring shipments seamlessly.
– Offer special discounts or add-ons for subscribers.
Conclusion
Shipping and fulfillment are pivotal for an e-commerce business's success. The diversity of options provided by BigCommerce caters to various business needs, ensuring that both merchants and customers have a seamless and satisfactory experience.
By understanding and leveraging the right combination of these options, brands can not only optimize their shipping and fulfillment operations but also significantly enhance the overall customer experience. So, whether you're just starting out or looking to expand your online venture, BigCommerce has got your back.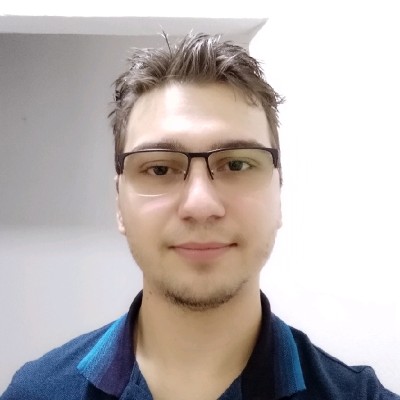 Previously at