Drupal Functions
Drupal vs. Joomla: Which CMS Will Revolutionize Your Website?
When it comes to building a website, one of the most crucial decisions you'll make is choosing the right Content Management System (CMS). Two popular options in the CMS landscape are Drupal and Joomla. Both are powerful, open-source platforms that offer a wide range of features and customization options. In this blog post, we'll compare Drupal and Joomla in various aspects to help you make an informed decision about which CMS is the best fit for your needs.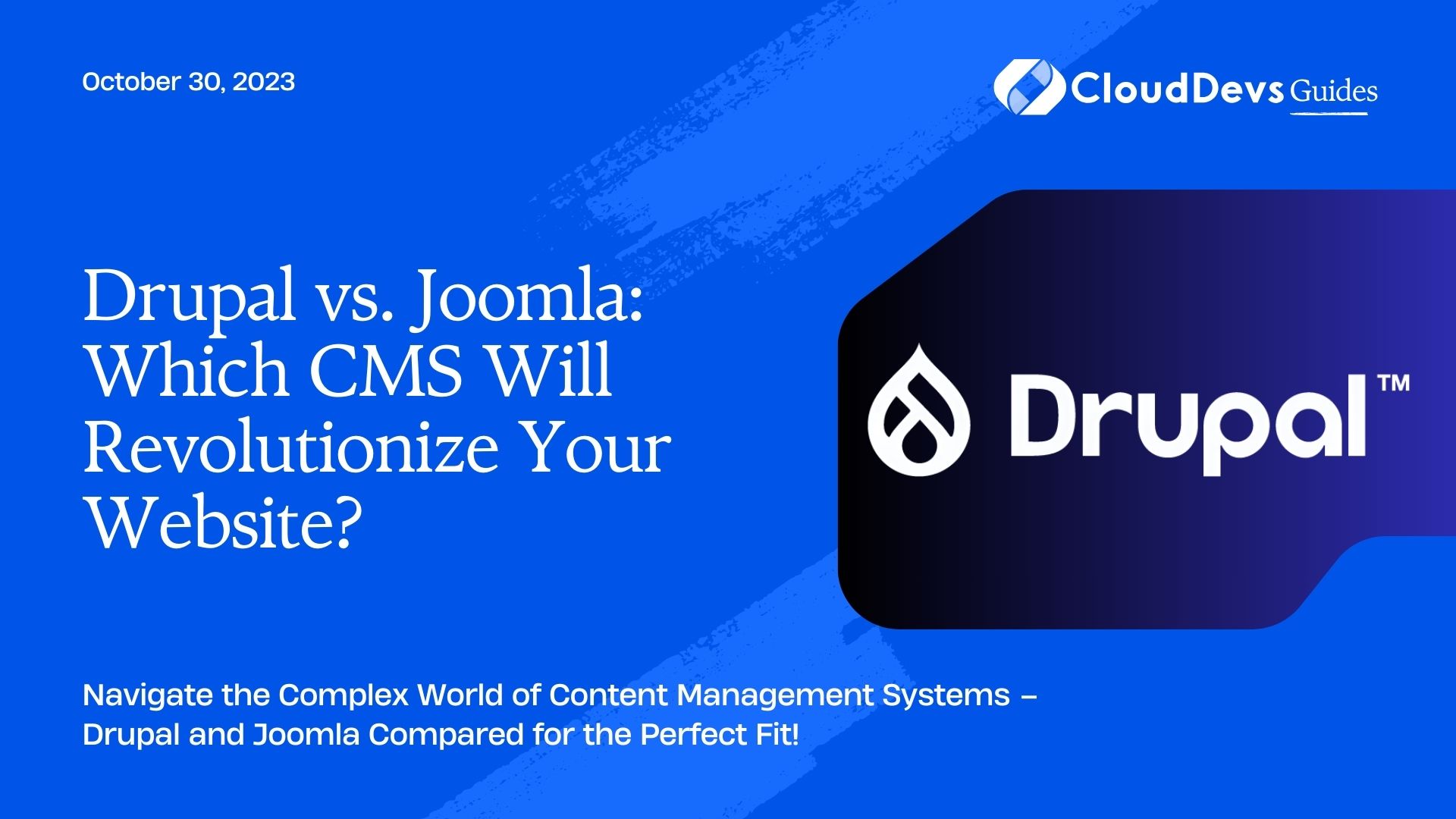 1. Ease of Use
Drupal:
Drupal has a reputation for being a robust and flexible CMS, but it's often considered less user-friendly for beginners. Its learning curve can be steep, and users may need some technical knowledge to navigate the platform effectively. However, Drupal's complex structure allows for extensive customization and scalability once users get the hang of it.
Joomla:
Joomla, on the other hand, is known for its user-friendliness. It offers a more straightforward interface and is relatively easier to set up and use, making it a great choice for users with less technical experience.
Example:
If you're a small business owner looking for a simple website without a steep learning curve, Joomla might be the better option. Conversely, if you're a developer or a large enterprise with complex requirements, Drupal's depth might be more appealing.
2. Flexibility and Customization
Drupal:
Drupal is renowned for its flexibility and scalability. It's highly modular, allowing users to build complex websites with ease. Developers can create custom content types, taxonomies, and templates, making it suitable for a wide range of projects, from simple blogs to intricate e-commerce platforms.
Joomla:
Joomla is also customizable, but it may not offer the same level of flexibility as Drupal. It has a well-defined extension ecosystem, making it easier to add features like social networking, e-commerce, or multilingual support. Joomla extensions are readily available for various purposes, but they may not be as numerous or diverse as Drupal's modules.
Example:
If you're planning to create a niche website with unique requirements, Drupal's extensive customization capabilities might be the better choice. On the other hand, if you need a more straightforward website with common features, Joomla can provide those without the complexity of Drupal.
3. Community and Support
Drupal:
Drupal boasts a strong and active community of developers, designers, and users. This vibrant community contributes to the platform's growth and ensures that it stays up-to-date with the latest trends and security updates. Drupal's community support is excellent, making it easier to find solutions to common issues or receive help when needed.
Joomla:
Joomla also has a dedicated community, although it may not be as large as Drupal's. Nevertheless, it's a thriving ecosystem with active forums, documentation, and extension development. Users can rely on Joomla's community for assistance and advice.
Example:
If community support is crucial to you, both Drupal and Joomla offer valuable resources. However, if you prefer a larger and more diverse community, Drupal may have the edge.
4. Security
Drupal:
Drupal is known for its robust security features. The platform has a dedicated security team that promptly addresses vulnerabilities and releases updates. Additionally, Drupal's permission system allows for fine-grained control over user access, enhancing security.
Joomla:
Joomla takes security seriously as well, with regular updates and security extensions available. While it's generally secure, the wide variety of third-party extensions can introduce vulnerabilities if not properly maintained.
Example:
If security is your top priority, both Drupal and Joomla can be secure choices. However, Drupal's reputation for security may give you extra peace of mind.
5. Performance
Drupal:
Drupal is optimized for high performance and can handle large and complex websites efficiently. With proper configuration and caching, Drupal sites can achieve excellent loading speeds. However, this may require some technical expertise to set up correctly.
Joomla:
Joomla also performs well, especially for small to medium-sized websites. It has a good balance between performance and ease of use, making it suitable for various projects.
Example:
Consider your website's expected traffic and complexity. If you anticipate high traffic and need maximum performance, Drupal's performance optimizations might be a better fit. For smaller projects, Joomla's performance may be more than sufficient.
6. Cost
Drupal:
Both Drupal and Joomla are open-source platforms, which means they are free to use. However, building and maintaining a Drupal website may be more expensive due to potentially higher development and maintenance costs, especially if you require extensive customization.
Joomla:
Joomla's lower learning curve and user-friendly interface may lead to lower development costs for simpler projects. It can be an excellent choice for budget-conscious users who want to get their websites up and running quickly.
Example:
If you have a limited budget and need a straightforward website, Joomla can be a cost-effective solution. For larger projects with specific requirements, you may need to invest more in Drupal development.
Conclusion
Choosing the right CMS, whether it's Drupal or Joomla, depends on your specific needs and priorities. Drupal excels in flexibility, scalability, and security, making it an excellent choice for complex projects with ample resources. Joomla, on the other hand, offers user-friendliness and cost-effectiveness, making it a great option for simpler websites or those on a budget.
Ultimately, the decision between Drupal and Joomla should be based on factors such as your technical expertise, project requirements, budget, and long-term goals. Both CMS options have strong communities and support ecosystems, ensuring that you can find assistance and resources to help you succeed with your web development project.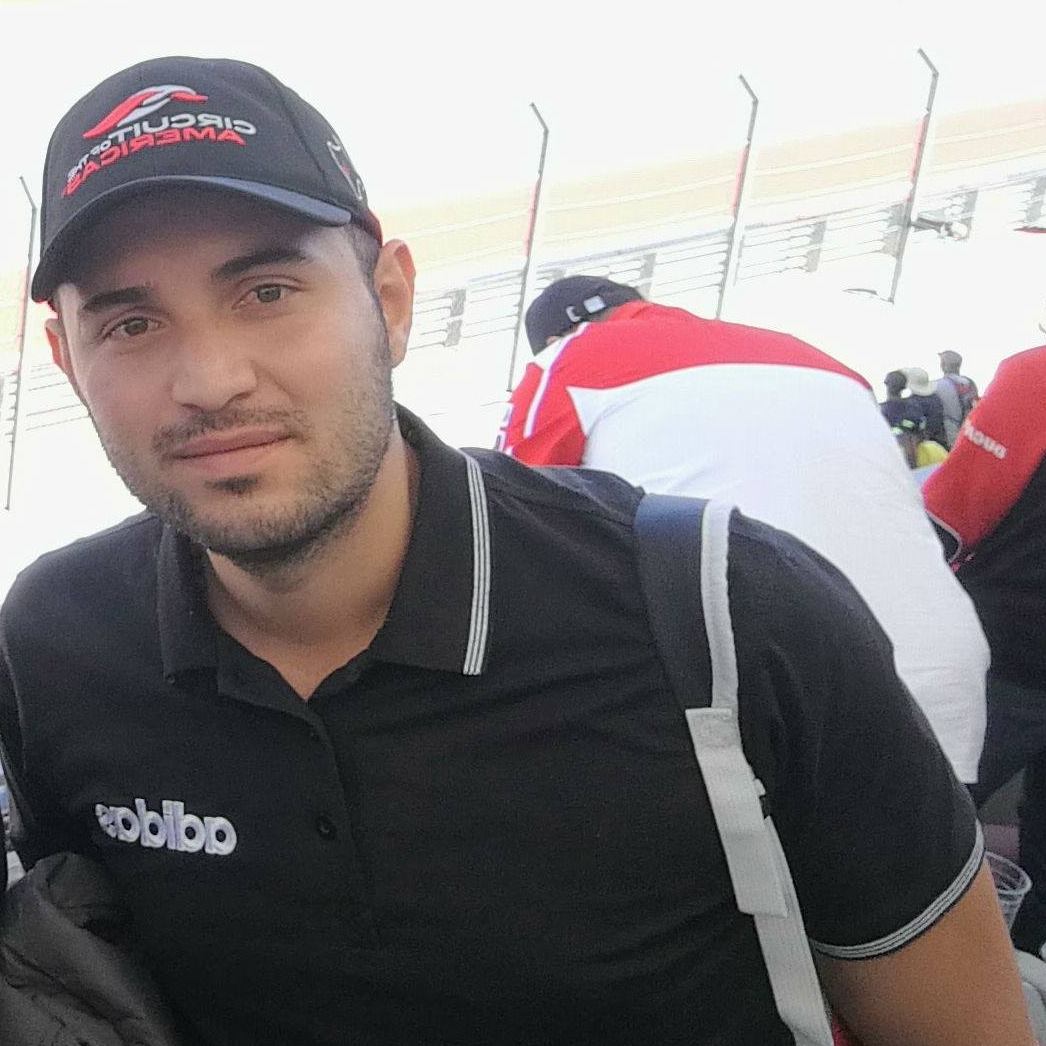 Previously at