WordPress Developer Rates
The Ultimate Guide to WordPress Developer Hourly Rates: Your Budgeting Companion for 2023
In the United States, the average hourly rate for a WordPress developer is around $33 per hour marking the median between the lower and higher ends of the scale. However, this figure can fluctuate between $20 and $57. This broad range in pricing is primarily influenced by the experience level of the developer and their geographical location. This variance underlines the importance of considering individual qualifications and local market conditions when determining the appropriate hourly rate for a WordPress developer.
Unveiling the Average Hourly Rate (USD) for WordPress Developers
According to Glassdoor data, a WordPress Developer in the United States can typically expect to earn an average hourly wage of $33. However, the specific rate may vary significantly, but it usually falls within the range of $22 to $57. This range captures the earnings from the 25th to the 75th percentile of WordPress Developers nationwide. 
On Glassdoor, the rates range from $20 to $57 per hour. Talent.com shows a slightly narrower band, with rates from $26 to $50 per hour. ZipRecruiter presents a bit more variation, with an hourly rate scale from $22 to $49. Delicious Brain reports the widest range among these platforms, starting from $22 and going up to $70 per hour. Simply Hired, meanwhile, shows the lowest starting point of $13 per hour, scaling up to $56. The ranges suggest a diverse market for WordPress development work, with each platform reflecting slightly different conditions in terms of geography, market demand, and skill levels.
WordPress Developer Hourly Rates in Freelance Marketplaces
The average hourly rates for WordPress developers can significantly differ across various freelance marketplaces, both within the United States and worldwide. 
| Freelance Marketplace | Website | Wordpress Developer Average Hourly Rate in United States | Wordpress Developer Average Hourly Rate in Worldwide |
| --- | --- | --- | --- |
| General Marketplace | Upwork | $30 - $175 | $15 - $30 |
| | Fiverr | $20 - $100 | $10 - $28 |
| Specialized Marketplace | Codementor | $81 - $100 | $61 - $80 |
| | Codeable | $70 - $120 | $50 - $85 |
On general marketplaces such as Upwork, the hourly rate in the United States varies widely from $30 to $175, while the worldwide average ranges from $15 to $30. Fiverr presents a narrower scale, with US rates between $20 and $100 and worldwide rates from $10 to $28. These platforms provide a broad range of freelancers with different levels of experience and skill sets, leading to a wide range of rates.
On the other hand, specialized freelance marketplaces like Codementor and Codeable, which have proven skill-testing procedures for freelancers, show higher hourly rates. This is due to the guaranteed higher level of expertise from these vetted freelancers. Codementor's average hourly rate falls between $81 and $100 in the United States and $61 to $80 worldwide. Similarly, Codeable offers rates from $70 to $120 for the United States and $50 to $85 worldwide.
How Location Influences WordPress Developer Hourly Rates
| Region | Average Hourly Rate |
| --- | --- |
| North America | $40 - $100 |
| South America | $15 - $40 |
| Australia | $30 - $90 |
| Western europe | $25 - $80 |
| Eastern Europe | $20 - $50 |
| Asia | $15 - $35 |
| Africa | $10 - $30 |
Hourly rates for WordPress developers can vary greatly based on the geographical location due to differences in living costs, market demand, and supply of developers. Typically, regions with higher living costs and strong demand for WordPress development, such as North America and Australia, tend to have higher rates. On the other hand, regions with lower living costs, like Asia and Africa, have lower rates. 
A Look at WordPress Developer Hourly Rates Based on Tech Expertise
WordPress developers who have expertise with other technologies and skills tend to command higher rates, as these skills enable them to tackle more complex projects or offer more comprehensive services.
| Specialized Area | Average Hourly Rate |
| --- | --- |
| HTML/CSS | $30 - $70 |
| JavaScript | $35 - $80 |
| jQuery | $30 -$80 |
| PHP | $40 - $85 |
| MySQL | $45 - $90 |
| UI/UX Design | $40 - $75 |
| GitHub | $35 - $75 |
| Bootstrap | $35 - $80 |
| Mailchimp | $30 - $70 |
These estimates illustrate how the inclusion of additional skills and technologies can significantly affect a WordPress developer's hourly rate. More advanced or specialized skills, like PHP and MySQL, can lead to higher rates, whereas basic web development skills like HTML/CSS or familiarity with services like Mailchimp might see a smaller increase in hourly rates. It's essential to keep these factors in mind when hiring a WordPress developer, as these additional skills often lead to higher-quality outcomes for complex projects.

WordPress Guides

Get access to 100+ ReactJS Developers

Work with top startups & companies. Get paid on time.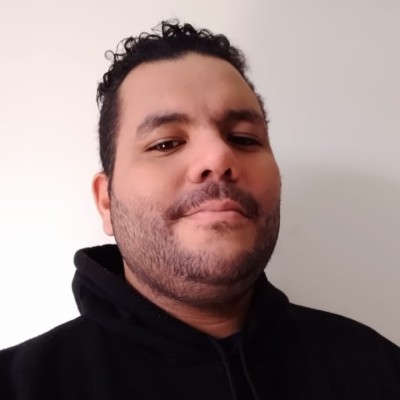 Previously at


Software Developer with strong expertise in WordPress websites with over 7 years of experience, and managed cross-functional teams.