Yii Developer Salaries
Navigating Your Career: The Comprehensive Yii Developer Salary Guide
In the United States, a junior Yii developer typically earns about $91,500 annually. However, as they gain experience and transition into more senior roles, their earnings increase, with senior Yii developers making approximately $120,500 per year. On average, across all experience levels, a Yii developer's salary is around $107,205 annually. This showcases the potential growth in earnings as one advances in the Yii development field.
What Does the Average Yii Developer Take Home?
Based on the data from ZipRecruiter, Glassdoor, and Salary.com, there's a noticeable variance in reported average annual salaries for Yii developers across different experience levels. ZipRecruiter tends to provide higher salary estimates for Junior Developers compared to the other platforms.
For Mid-Level Developers, the salaries reported by ZipRecruiter and Glassdoor are relatively close, both being higher than Salary.com's estimate. However, for Senior Developers, both ZipRecruiter and Glassdoor present similar figures that are significantly higher than Salary.com's estimate.
The Diverse Annual Salaries of Yii Developers Worldwide
| Country | Average Annual Salary (USD) |
| --- | --- |
| United States | $107,205 |
| Canada | $90,000 |
| Brazil | $24,098 |
| Mexico | $20,932 |
| United Kingdom | $80,000 |
| Germany | $75,000 |
| Netherlands | $73,000 |
| Sweden | $69,000 |
| Ukraine | $44,400 |
| Poland | $48,780 |
| Japan | $80,652 |
| China | $52,560 |
| India | $25,341 |
| Australia | $95,771 |
Yii developers' salaries exhibit a broad range across different countries. The United States stands out with one of the highest average salaries, closely followed by Australia and Canada. European nations such as the United Kingdom, Germany, and the Netherlands maintain a competitive salary range, although it is somewhat lesser than North American counterparts.
Eastern European countries like Ukraine and Poland present more modest earnings, but they still surpass those in many Asian nations. Among Asian countries, Japan leads in terms of compensation, while China and India have markedly lower average salaries for Yii developers. Countries in Latin America, like Brazil and Mexico, also present lower end salaries in this global comparison.
How Does Yii Developer Salary Stack Up Against Other PHP Frameworks?
| PHP Framework | Average Annual Salary (USD) |
| --- | --- |
| Laravel | $103,000 - $143,500 |
| CodeIgniter | $60,000 - $131,000 |
| Symfony | $106,000 - $157,000 |
| CakePHP | $79,500 - $127,000 |
| Phalcon | $105,000 - $138,000 |
Comparing the average annual salaries of developers across various PHP frameworks, Laravel, Symfony, and Phalcon developers tend to be at the higher end of the earnings spectrum. Symfony, in particular, appears to have the broadest range, possibly indicating greater variability in salaries based on experience or expertise within that framework.
CakePHP and CodeIgniter developers generally command slightly lower annual incomes, though CodeIgniter showcases a wide range, implying that top professionals in this framework can earn comparably to those in the more lucrative Symfony and Laravel sectors. Yii developers' salaries would fall within these ranges, offering a competitive rate compared to most other PHP frameworks but potentially lagging behind top earners in the Symfony domain.

Yii Guides

Get access to 100+ ReactJS Developers

Work with top startups & companies. Get paid on time.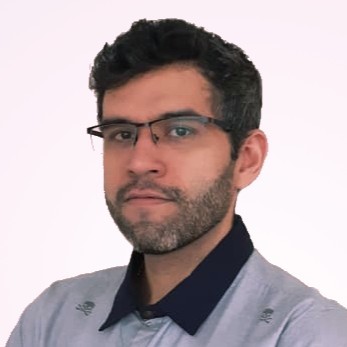 Previously at

Senior Android Developer and Yii Expert. 9+ years crafting with Kotlin, Redux, GraphQL, Gatsby, Innovating digital solutions